Energy can be directed;
I'm turning it up, I'm turning it down…
From "Switchin' to Glide" by The Kings
"The most dangerous irony is, people are angry with others because of their own incompetence."
Amit Kalantri, from  Wealth of Words
I came by the reference I want to talk about in this post through a roundabout and somewhat bizarre path. More than a decade ago, a friend implored me to join LinkedIn so that I could add an endorsement to his professional qualifications. I did both, but my LinkedIn account has lain more or less dormant since then. If you're not familiar with LinkedIn, it has some things in common with Facebook, and they are mostly the reasons I have avoided Facebook. Both send you a non-stop stream of clickbait: "Mark Chapman, you appeared in 4 searches this week!" so that you will be overcome with curiosity as to who could be looking for you, and down the rabbit-hole you go for hours and hours. Both use algorithms and things you have written or read to match you with people who might be acquaintances, and try to get you to build a network of friends and contacts that the program uses to link you to other networks, and so on and so on.
Which is how I keep getting notifications that Edward Lucas has posted something. Yes, that Edward Lucas, the talking spittoon, Estonia's first digital citizen, fighting cock of the Baltic Republics and noted Russophobe, onetime compiler of birdcage carpeting at The Economist.
The foregoing considered, it will not surprise you, then, that I would be as likely to eat soup made from boiling turnips and Boris Johnson's bicycle seat as I would be to pay attention to further gobbling from Lucasville. Normally I just alternate between my LinkedIn messages and the 'delete' button. This time the message said "Edward Lucas has shared a link", and although I could not care less if he shared a bathtub with Satan, something in the tagline made me pause: "Edward Lucas, prospective political candidate for…."
You have got to be shitting me. But no! It's true. Edward Lucas, as addled as a pithed frog, is dipping a toe in the turbulent waters of national politics – as a Liberal Democrat, no less.
Let's take a look.
"Hello, I've finally reached the point of no return. Democracy is in danger. We need to save it.
I've tried journalism, writing books, thinktanks, punditry and advising governments. None of it has worked. We are being cheated and lied to at home. Our enemies are menacing abroad."
Well, he started out far more honestly than most politicians do, although I would suggest he went past the point of no return several stops back. But it can only be a gift for political dissembling that resulted in the phrase "None of it has worked" when the truth would have looked more like "I sucked at all of them". Perhaps he is destined for politics.
We could probably go on like this for quite some time; it's been a while since I got going on the subject of Edward Lucas, and I'd forgotten how much I like it. But to tell the truth, I also checked out the post he linked, and it is the subject of today's discussion.
As you're all aware, Russia ordered its western gas customers to pay for the commodity in rubles, to Gazprombank in Russia so that the funds would be safe in Russia from western 'confiscation' The reason for this was the theft of approximately $300 billion from Russian accounts in western banks, which had served to receive payments by western gas customers. By seizing these funds, western countries announced that they were helping themselves to Russian gas for free, while the blatant theft served as warning that if Russia continued to supply contracted volumes of gas, its western customers would consider it a gift, since payments could be confiscated at any time. The order to pay in rubles, or to make other arrangements for gas deliveries, was effective at the beginning of April this year.
There was a great show of unified resistance, and Slovenian Prime Minister Janez Janša announced huffily that 'nobody in Europe' would pay for gas in rubles. That proved to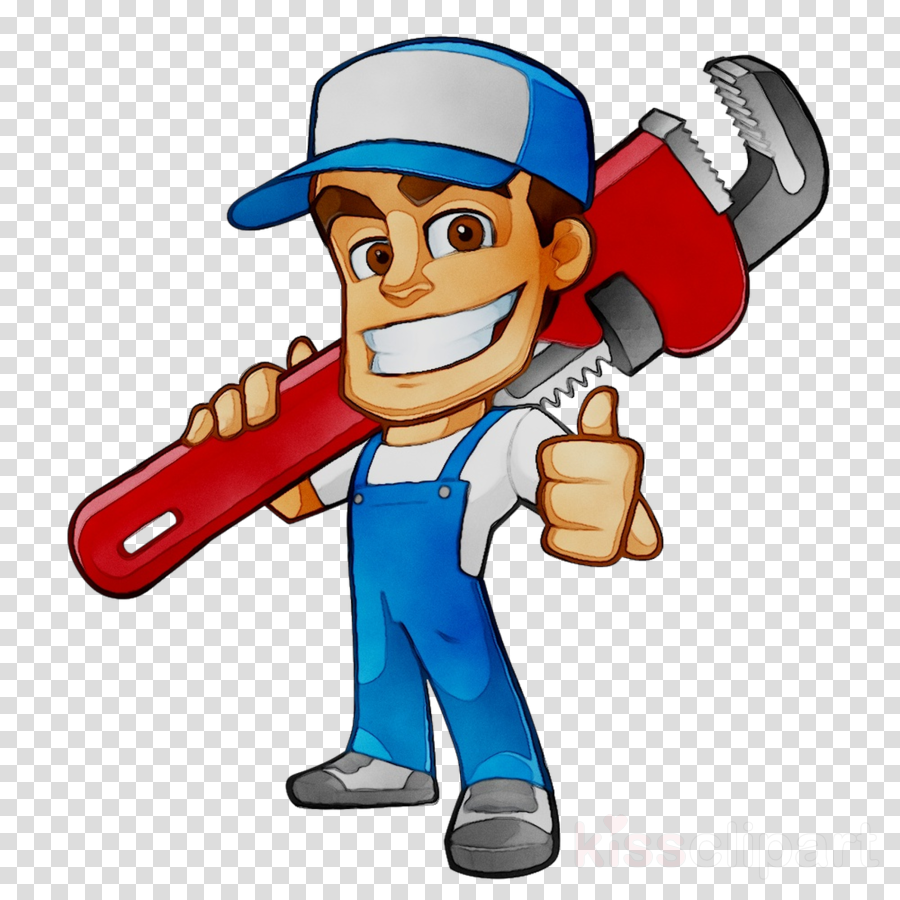 be one of those predictions like "telephones will never be taken seriously as a means of communication" by the President of Western Union in 1876, or the official rejection of The Beatles by Decca Records in 1962: "The Beatles have no future in show business. We don't like your boys' sound. Groups are out. Four-piece groups with guitars, particularly, are finished." Within a month of the directive, nine EU member states had opened ruble accounts with Gazprombank and four of them had already commenced payment in rubles. Poland and Bulgaria vehemently and loudly refused – in Poland's case, likely because it believes itself a natural leader and that if it hung tough, everybody would follow: I'm afraid it is forever getting that wrong. Poland and Bulgaria had their gas supply cut off, and became dependents of the Union. Just a few days ago, Latvia's supply was also shut off, making the naughty-corner occupants Poland, Bulgaria, Latvia, Finland, the Netherlands and Denmark, all of whom refused to comply with the ruble-account requirement. Additionally, delivery to Germany's Shell Energy Europe was terminated. Latvia replied, "So what? Who cares?" and told anyone who would listen that it had already planned to cease all imports of Russian gas as of January 1st, 2023. How they plan to do that must still be a closely-guarded Latvian state secret, since Latvia's dependency on Russian gas in 2021 was 92%; probably they meant "the EU will give us free gas". Eastern European countries frequently attribute magical powers to the EU major states which are second only to those of Gandalf.
In mid-July, Russia declared force majeure on its contracted gas supplies, due to the refusal to return a critical gas turbine which had been sent to Canada for scheduled maintenance, whereupon Canada refused to return it, citing sanctions. Gas supply was reduced to 40% of contracted volumes, and after the scheduled maintenance on Nord Stream I was completed, reduced to 20%. Force Majeure is a mechanism employed in "those uncontrollable events (such as war, labor stoppages, or extreme weather) that are not the fault of any party and that make it difficult or impossible to carry out normal business. A company may insert a force majeure clause into a contract to absolve itself from liability in the event it cannot fulfill the terms of a contract (or if attempting to do so will result in loss or damage of goods) for reasons beyond its control." Russia's reason for the declaration apparently is that the turbine has still not been returned, although Canada reversed its decision and claimed the turbine had been returned to Germany for shipping onward. Natural-gas prices in Europe have risen 450% year-on-year.
Anyway, that's background, although necessary background, and brings us to the topic of discussion; Aura Sabadus's "Russia's European Gas Endgame May Hurt Even More than a Total Curtailment". Because Putin is so evil that it would be better to eat grass and sticks and cover your bodies with animal skins, you'll only have to do it for a decade or so, and then green alternatives will shoot up through the sludge and beckon the way to endless self-renewing free-energy utopia.
I'm sorry about that; there's just something about the article that makes it difficult for me to talk about it without being sarcastic. Let's take a look at it, and I promise I'll try really, really hard. Just before we do, I want to run a quick summary once again, because the author is going to try to convince you that Russia is inherently an unreliable supplier of natural gas, and Ursula von der Leyen is accurate in her caterwauling that Putin is 'weaponizing' gas supplies so as to force the EU into prostitution, or something. Russia supplied not a whiff less than the contracted amount throughout its dealings with the EU – including back when they had long-term contracts – except for two occasions, both initiated by Ukraine stealing gas from the pipeline that crossed its territory, and for which transit it was being well-reimbursed. It is worth highlighting here that on those occasions Ukraine was also stealing from the EU by robbing from its supplies, because you would never know it from the vociferous defense of Ukraine's integrity by EU members. Russia then commenced an ambitious pipeline project – South Stream – which would bypass Ukraine and remove an habitual troublemaker. Washington and Brussels were having none of it; Ukraine's right to steal from Russia must be protected, and the two leaned on EU member states to refuse crossing rights until Bulgaria's al dente spine gave way, and that was the end of South Stream. Nord Stream II is another alternative to Ukrainian transit, but Washington doesn't like it, so that was stopped as well, days after its construction was completed. Europe gets somewhere around 40% of its gas from Russia, and cannot replace that volume through any combination of suppliers. The new gas-transit contract Russia signed with Ukraine, brokered with celebration and relief by Germany and the European Commission of which Von der Leyen is now head, specified minimum volumes of 65 BCm in 2020 and 40 BCm each year thereafter until the end of 2024. The reference was authored by none other than Aura Sabadus, the author of the article we're going to discuss. Therefore the EU anticipated at the time either that its gas needs were going to be less by 2024 than they were in 2020, or it was going to be able to arrange alternate suppliers. Following the destruction of MH-17, which was clearly not initiated by Russia, the EU nonetheless participated in sanctions against Russia, through which Russia continued to supply gas to countries who declared it an enemy. Since the beginning of Russia's military operation in Ukraine EU countries have proudly and openly supplied weapons and money to Ukraine, while the UK's Boris Johnson shuttled back and forth to Ukraine pressuring its president to prevent him from negotiating a peace while Ukraine was in a reasonable negotiating position and still had most of its military. Then there was the incident with the confiscated turbine. What I want to establish here is a substantiated pattern of constant obstruction by the west, making its squealing now about 'unreliable Russia' a travesty. All right; ready?
"For more than a year, its state-owned producer, Gazprom, has been reducing supplies to European consumers, helping to lift gas prices to record levels and sparking fears of a looming energy crisis with dire social and political consequences."
Bzzzzzt!!! Lie. Up until Canada and its string-pullers decided to try a fast play with the turbine, Russia supplied the contracted volume to the letter. Europe wanted more gas, and used the fact that it was not getting as much as it wanted to argue that Russia was stiffing it. Comes to that, so far as I am aware the contract specified minimum annual volumes; there is nothing that prevents Russia from supplying nothing for six months and then doubling its monthly volume for the remaining six months, and although that would not make much sense, it would certainly fuck over the markets worse than Russia is currently blamed for doing.
And because I know it's going to come up, let's deal with it now – yes, Russia is raking in the money because of high prices, so much that it is making more money than it would have done by supplying more gas to bring the prices down, and it even has more gas it can sell to India and China while Europe is squealing in pain. So what? Know who else is making record profits? European energy companies. So much so that BoJo's government – when he was still mismanaging the UK – proposed a 'windfall tax', but then exempted 'power generators' while oil companies sulked and resolved to dial back their investments.
"Gazprom's behaviour so far suggests that it is intent on inflicting maximum pain while scoring maximum gain, and the best way to do so is to maintain uncertainty by supplying gas at the lowest possible levels."
I suppose there are any number of possible interpretations, but I would submit a perfectly reasonable one is "Gazprom's behaviour so far suggests that it is determined to nip outlaw behavior like Canada's in the bud; otherwise its options shrink to sending additional turbines for contracted maintenance as they come due and having those confiscated as well, or  operating the equipment past its allowable hours and when it breaks, buy a new one because the warranty has been voided by irresponsible behavior on the part of the operator."
Besides, what is the purpose of the EU's sanctions against Russia, if not an expression of intent to inflict maximum pain while scoring maximum gain?
"This creates the impression that Russia is still abiding by its contractual terms but leaves European buyers unable to form a longer-term strategy."
Ah. So if the contract says 'pump at least 40 BCm per year' and Russia does not pump more even though it could, it is 'creating the impression that it is sticking to the contract', and it is not Europe's fault that it brokered a contract which specified 40 BCm even though Europe should have known it would use much more and had no clue where that might be obtained. Because what drives Europe crazy is that Russia's gas stores are squeaking with strain, they can't hold any more, and it could easily sell more to Europe and stabilize prices. And in latter years it could always be coaxed to do so, even though Europe always treated Russia like the idiot who you let come out for a beer with you and the guys only because you know you will have someone to make fun of all night long.
Well, things have changed. Russia has written Europe off as a partner, and it's pretty farcical to see Europe playing the 'Well, I never; after all I've done for you' card. Europe has long maintained the smug attitude that Russia needs to sell its gas to Europe more than Europe needs to buy gas from Russia. Well, is that true, or not? And if it is, why don't you just tap one of your many alternative suppliers, instead of shredding your petticoats and watching prices rise? Oh, right; Azerbaijan, I almost forgot. Still run by the Aliev family, whose patriarch and Azerbaijan's president, Ilham Aliev, was voted Most Corrupt Person Of The Year for 2012 by the Organized Crime and Corruption Reporting Project (OCCRP). I still remember Europe's master plan for the Nabucco pipeline, which was going to bring so much gas to Europe from Azerbaijan's Shah Deniz field that Europeans could at last tell Russia what they thought of it. There were meetings and more meetings, plans and all the administrative fluff that Europe loves so much that lasted for years of entertainment, but not a meter of the pipeline was ever built. Just as well, too, as the volumes Europe was bragging about getting from it exceeded the capacity of the Shah Deniz field. But Europe is amazingly forgiving with some acquaintances; who does it turn to, when it's having a problem with Russia that involves juggling energy partnership and being a declared enemy of Russia? Azerbaijan, of course. Good thing the same guy is still president as during the Nabucco years; you won't have to change your email headers or update your Rolodex. I can't see what could go wrong, it's sure to be a big success.
The same selectivity is on show for Sabadus's contemptuous dismissal of Russia's 'excuses' that its turbine maintenance process is being interfered with.
"Experts said the pipeline could operate without the turbine and that the excuse was just another act of Russian blackmail.
At the same time, the Ukrainian diaspora in Canada urged Ottawa not to return the turbine, while the Ukrainian gas transmission system operator, GTSOU, insisted Gazprom could offset the shortfall by ramping up supplies via its own system, whose shipping capacity is bigger than that of Nord Stream 1.
Despite the pressure, Canada's minister of natural resources said on 10 July that the turbine would be returned to Germany to support 'Europe's ability to access reliable and affordable energy'."
Of course there are several backup turbines. The trouble with switching out an operating turbine and replacing it with a backup is that now the backup is an operating turbine, and eventually it will come due for maintenance once it passes a predetermined number of operating hours, and then you'll have to send that one off for maintenance, to a country which has already established a policy of impounding them and not returning them. See where I'm going with this? Eventually you will run out of backups, which are there to support pipeline operations in an emergency. As the old saying goes, lack of planning on your part does not constitute an emergency on my part, and there is no reason Russia should run down all its system redundancy to support comfort for its enemies. But look at that paragraph again. "…the Ukrainian gas transmission system operator, GTSOU, insisted Gazprom could offset the shortfall by ramping up supplies via its own system, whose shipping capacity is bigger than that of Nord Stream 1." So Ukraine's solution was to increase pumping through its own system? On which, coincidentally, it would receive higher transit fees? The same country that already provoked the only two gas shutdowns to Europe, because it was stealing gas from the pipeline? The same operator who earlier declared force majeure as an excuse for shutting down a transfer station and offering to reroute the flow through an interconnector under Ukrainian control?

"Only a month earlier, Gazprom had reduced the transit via Ukraine to 40% of contractual volumes, taking advantage of a decision by the country's grid operator, GTSOU, to declare force majeure at one of the compressor stations in the east of the country.
The operator stopped the transit via the eastern Sokhranivka entry point amid suspicions that Russian occupants were stealing transit gas, offering instead to reroute the inflows via another interconnector under Ukrainian control. Gazprom not only ignored the proposal but also diminished the amount of gas that was supposed to enter via this point."
So….a Ukrainian declaration of force majeure is above suspicion…but when Russia invokes it, it's just a pathetic excuse? The same Naftogaz and GTSOU that welcomed a decision by the German gas regulator to include them in the certification process for Nord Stream II, thus ensuring it will never be certified for operation because to do so will make transit across Ukraine completely redundant? The perceptive will have noted that article is also by Aura Sabadus, and may see a pattern emerging. The Nord Stream II pipeline uses all-Russian turbines in its pumping stations, and would not need to return any to foreign and hostile nations for maintenance. Europe is allegedly desperate for gas. But it will not certify the Nord Stream II pipeline for operation. And Ukraine, Russia's sworn enemy – or at least the Ukrainian government is – gets a veto? Is it too much of a jump for people to make a connection that Ukraine is preventing any resolution of Europe's gas problems?
Second-largest U.S. exporter Freeport LNG's Texas plant continues shut since an explosion in early June and its partial restart is not expected until October, curtailing the U.S. export capacity, even amid buoyant demand in Europe.
Fancy that. Did you see any articles by Aura Sabadus – or anyone else in the west – which suggested the explosion at the USA's Freeport LNG plant was a little too convenient, and would cynically raise gas prices in Europe? I didn't.
Here it is, in a nutshell. No matter how Europe turns the histrionics and the hair-pulling up to 12, Russia is not going to make any special efforts to help out a union which seizes its gas revenues until they are placed out of reach, then refuses to entertain any monetary compensation which does not grant it complete freedom to steal further at its whim, which proudly supplies weapons to help Ukraine kill its people, which colludes with its enemy to prevent a peace deal so that the fighting must go on and on, and refuses to certify a completed pipeline which could alleviate all its problems because it prefers that its gas supplies transit a war zone.
"Russia's political manoeuvring has helped to create so much volatility on markets that it has been impossible to predict price movements from one day to another, let alone to plan for the weeks and months ahead.
Its tactics have so far paid off, but may backfire in the long term if Europe proves brave enough to pull the plug on its addiction to Russian gas."
If you could do that, you would have done it years ago, and you know it. But go ahead; set up deals with the United States and Azerbaijan for all your future supplies, and really put your heads together and brainstorm about how to make electricity from dandelions and wind. Good luck with that. India and China will be happy to get your previous supplies of gas, and they'll pay a lot less than you will. Still, you might spare a thought now for what kind of endorsement your behavior is advertising to future suppliers. Because you're kind of an asshole.
"And I was wondering how to depart without self-loathing or sadness, or with as little as possible, when a kind of immense sigh all around me announced it was not I who was departing, but the flock."
Samuel Beckett, from "Molloy"