"Together, they would watch everything that was so carefully planned collapse, and they would smile at the beauty of destruction."
Markus Zusak, from "The Book Thief"
And you tell me over and over again, my friend;
You don't believe we're on the eve of destruction…
Bob Dylan, from, "Eve of Destruction"
Most of us are familiar, in that casual way of recognizing something heard before without really pondering its import, with this Nietzsche quote: "He who fights with monsters should look to it that he himself does not become a monster . . . when you gaze long into the abyss, the abyss also gazes into you." It is just as apparent that the west's political leaders have never read it, or if they have, have decided to ignore it in favour of becoming the monsters they condemn. And so, slowly at first but with gathering speed and breathless momentum, we are 'fighting those who hate us for our freedoms' by giving them up, or at least remaining silent while they are taken away for our own good.
Journalism such as we once knew, at least the older among us, has given way to 'shaping the narrative', and authors take pride in steering people's beliefs in various directions regardless what is actually happening; I'll give you an example. Give this a quick read.
Finished already? Let's start with the opening sentence: "As the war in Ukraine goes on way longer than Vladimir Putin appears to have anticipated, the Russian leader is getting increasingly aggressive." This is typical of a fairly-recent phenomenon in what used to be journalism, in which you tell your readers what the target's objectives and reasoning are, and then mock him for failing to achieve the objectives and for commencing on such half-baked reasoning. Nobody outside Russia has the slightest real idea how long the Russian government expected a war it entered into with the greatest imaginable reluctance, and only after being pushed and baited and prodded by the west, to endure. The imagined and much-touted hammerstroke which would have had the Russians in Kiev in just 72 hours is and was always a western invention, based entirely on unsupported assumptions – in this case by America's top soldier, Chairman of the Joint Chiefs of Staff General Mark Milley. But you can google the phrase "Russia could be in Kiev in 72 hours analysts" and come up with pages of predictions by 'people familiar with the assessments' and unnamed 'security officials' which line up behind the purported lunge at Kiev, with the entirely fictional goal of "remov[ing] the country's democratically elected president, Volodymyr Zelensky."
Russia has never said or published any timeline for the operation, has never said it intended to seize Kiev, has never in any way implied that removing Zelensky is an objective. In fact, as reported by Jacques Baud in The Postil Magazine's "The Military Situation in the Ukraine—An Update", there was never any reason to strike at Kiev, although a feint was made toward it simply (a) because that's what the west expected based on the silliness broadcast by its quacking analysts and its soldier-politicians, and (b) to prevent reinforcement of the bulk of the Ukrainian Army, which was poised on the line of contact of the Donbas/Lugansk Republics to effect the violent capture and return to Ukrainian control of those republics, and for which military operation the artillery bombardment had already commenced.
"Moreover, Ukrainian forces are never indicated on our maps, as this would show that they were not deployed on the Russian border in February 2022, but were regrouped in the south of the country, in preparation for their offensive, the initial phase of which began on February 16th. This confirms that Russia was only reacting to a situation initiated by the West, by way of the Ukraine, as we shall see. At present, it is these forces that are encircled in the Kramatorsk cauldron and are being methodically fragmented and neutralized, little by little, in an incremental way, by the Russian coalition.
The vagueness maintained in the West about the situation of the Ukrainian forces, has other effects. First, it maintains the illusion of a possible Ukrainian victory. Thus, instead of encouraging a negotiation process, the West seeks to prolong the war. This is why the European Union and some of its member countries have sent weapons and are encouraging the civilian population and volunteers of all kinds to go and fight, often without training and without any real command structure—with deadly consequences."
Another effect of this vagueness is that Ukrainian casualties are whatever Zelensky and his and the western PR machines say they are; consistently low-balling Ukrainian losses and wildly exaggerating  Russian casualties contribute to a tentative western belief that Ukraine is 'winning' and that pouring more weapons and money into Ukraine will propel it to success rather than condemn more Ukrainians to death by dragging out the war for as long as possible. Anyway, I could go on all day with that one sentence; let's wrap up, because we have somewhere else to go. The opening sentence closed with "…the Russian leader is getting increasingly aggressive." The 'aggression' referred to here is the shutting off of gas supply by Russia to Poland and Bulgaria, both transit countries for Europe, because they had refused to pay for gas in rubles as required by Russia and had let the compliance deadline pass. So, by refusing to sell gas to those countries on their terms, Russia is 'being aggressive'. Why would it take such steps? I can explain in two words; "Michael McFaul".
Michael McFaul – and whatever he is now, he is a former United States Ambassador to the Russian Federation who remains highly visible in US politics – proposed that Europe continue to take delivery of Russian gas and oil, but to put the payments into 'escrow accounts' whose funds could only be released when Russia's special operation in Ukraine concluded. Therefore the western economies would continue to take and benefit from low-priced energy supplies, but the supplier could not receive payment without jumping through foreign-policy hoops which were never a part of the contract. Clever McFaul. I hope everyone will remember they are on The McFaul Energy Plan when they are paying five times as much in energy bills because of supply constraints. Not for nothing that some Russians, when he was still Ambassador, referred to him as 'McFuck'. Russia's aim is merely to put the money it receives for energy exports in a Russian bank, out of the reach of ideological eejits in the EU, UK and USA.
Just before we leave the lead story – is this kind of dissembling effective? Well, judge from this comment, by "ecostarr'.
"All Putin has done is illustrate that reliance on oil and gas is a security issue that the world needs to overcome. Aside from Climate Change, we were already in the beginning stages of a worldwide energy transition. All this will do is accelerate the trend. Side note: Poland announced it doesn't need Russian natural gas anymore.
Interestingly, I've read several security analyses that have basically said the Russians' main strategic strategy was not to get control of Ukraine's oil but their other mineral and agricultural resources. A supportable assumption since Ukraine has been one of the largest exporters of wheat in the world."
Uh huh; Russia attacked Ukraine so as to gain control of its wheat and sunflowers. To add to its own world-leading production of grain, so it could top all the other dominant world powers whose economies are agrarian, if any of those come to mind. And 'we' are 'in the beginning stages of a worldwide energy transition' to sources like wind power, which supplied less than a meager 4% of the UK's energy needs in 2020 but costs the taxpayer £6 billion a year. Reliance on oil and gas is a security issue as long as Russia is the supplier, but the USA would never use reliance on a commodity to extract obedience or political concessions if it was the supplier of that commodity. Dear God.
Anyway, that's not really the issue; it's more what you might call stage-setting, like. Although the war in Ukraine – a special operation for Russia and a NATO proxy war against the Russian Federation for NATO – has contributed to an appeal to the populations of the western allies to band together to fight the monster, in reality our transition to monsters ourselves began some time ago, stealthily; little incremental backslidings of individual liberty here and there. It was the grotesquely overhyped coronavirus pandemic and the war in Ukraine which thrust the passing of freedom in the west like sands through an hourglass into sharper focus.
Consider very recent developments. The Biden government has set up what it calls the Disinformation Governance Board (AKA the Ministry Of Truth) at Homeland Security. Of course it will turn into another bloated government tick sucking the blood of the US taxpayer, because the nature of bureaucracies is to
expand like dividing cells, where everybody needs an Undersecretary and more office staff to handle ever-widening administration. Of course it will use hyperbolic announcements to justify budget increases, because ditto. But the most immediate concern is its appointed head: Nina Jankowicz, a hyperpatriot nutjob who is as squirrely as the audience at the Broadway opening of a performance by singing acorns. Here's an example of her work, per the reviewer.
"How to Lose the Information War offers many useful recommendations for government, industry, and American society. While no agency or organization can solve this problem alone, the Department of Defense (DOD) plays an important role in countering Russia's information warfare tactics and can begin by codifying Russia's cyber and online influence efforts as dangerous attacks on American society and democracy. Jankowicz's recommendations for the Department of Education to focus on digital and media literacy, for example, can serve as inspiration for similar updates to joint professional military education and to better prepare the joint force for operating in environments shaped by disinformation campaigns. In addition, DOD can better support allies and partners by training and sharing information and best practices to counter Russia's influence together."
Those who have reported – with evident trepidation – the appointment of this loopy loon to such an authoritative position point to her bizarre Mary Poppins On Disinformation warbling (starts at 4:53) as exemplary of her gleeful abandonment of reality. I have to tell you, when Fox News starts to sound like The Voice Of Reason, the situation went past scary several stops ago. Maybe you didn't notice because of the acceleration.
An immediate point of concern and contention is that the DHS Secretary declined to define what constitutes 'disinformation'. And I imagine you can sort of see how that might be a problem – or might have been had this occurred in a free country. It goes without saying that any Russian source, whether a broadcaster or just a blogger on social media, is going to be classified as a disinformer, unless they are a 'popular dissident' like Alexey Navalny or one of the US Government's favoured 'Kremlin insiders' like Stas Belkovsky or Masha Lippman, who are happy to tell you the Russians are dirty fighters and evil associates and everything that comes out of their mouth that is not a toad is a lie. And I would be remiss if I did not point out the exquisite timing of this creation. Oh, not what the folks at Fox News consider 'Orwellian' in terms of timing, which is right after Twitter was sold to Elon Musk. Although that likely does send a shudder down Grampy Biden's arthritic spine, I was thinking more of the impending fall of Mariupol, and the potential discoveries that lie beneath the Azovstal steel plant. About the presentation of evidence discovered by Russia to the UN. And about the subsequent classification of all that evidence as 'disinformation', effectively drawing a curtain across it for all who get their information from western network TV. And that's just the beginning, because the Democrats are going to police social media as well, and America owns all the big search engines. Good luck finding anything on that subject on the Internet, after it's been downranked somewhere below "Songs That Make You Think by Jojo Siwa".
Anything can be branded 'disinformation' under such blurry guidance, but you'll never know about it because it'll be intercepted before you see it. And while that's a disturbing curtailment of the freedom to decide for yourself that you used to enjoy without really thinking much about it, it is far from the only example of the march against choice. Only a bit less recently, the Prime Minister of Canada – Canada!!!! – was called a 'dictator' by fellow democratic leaders during an address to the European Parliament.
"Canada, once a symbol of the modern world has become a symbol of civil rights violations, under your quasi-liberal boot in recent months," said Kolakusic. "We watched how you trample women with horses, how you block the bank accounts of single parents so they can't even pay their children's education and medicine, that they can't pay utilities, mortgages for their homes…To you, these may be liberal methods, for many citizens of the world, it's a dictatorship of the worst kind. Rest assured that the citizens of the world united can stop any regime that wants to destroy the freedom of citizens, either by bombs or harmful pharmaceutical products."
German MEP Christine Anderson went further, suggesting Trudeau is a disgrace to democracy, and recommending he leave the meeting.
"You are a disgrace for any democracy, please spare us your presence."
Romanian MEP Christian Terhes refused to attend Trudeau's speech, and explained his reasoning via Facebook (soon to be regularly reviewed by the Board of Disinformation); "You can't come to teach Putin's democracy lessons from the European Parliament when you pass with horse hoofs over your own citizens who demand that their fundamental rights be respected…The difference between democracy and tyranny is not given by the geographical location of political leaders, but by the values that this promotes."
The complaint about citizens being trampled by horses resulted from a shocking clip in which Ottawa police on horseback shouldered their way into a crowd of protesters, and a woman was knocked down. Observers around the world reacted to Trudeau's completely losing his shit with incredulity, but that was but a moment in an unrolling tapestry of heavy-handed authoritarian bullying that changed my view of Canada forever, and I'm confident I am not alone. The protests by the Freedom Convoy were undeniably peaceful; nobody offered a hint of violence except the police, and many who came out in solidarity brought their children. But Trudeau blew his wheels in front of the entire world because his government of worthless numpties and tyrant wannabes completely failed to anticipate they would block land trade routes in their insistence that their completely-legitimate grievances be heard. Trudeau went so far as to pretend to have gotten COVID in order to avoid any such hearing – we don't negotiate with terrorists.
The 'terrorists' received millions of dollars in donations from ordinary Canadians who wanted to express solidarity with the concept of forcing a tone-deaf government to listen, regardless whether they supported the actual grievances of the truckers or objected to vaccine mandates which wrecked businesses with careless abandon. They donated the money to GoFundMe, and the Trudeau government seized it. At first the government announced it would dispense the money to a list of government-approved charities – hello, Dictator! – until the resulting backlash of rage grew to the point government had to abandon it, whereupon the plan was changed to refunds of all monies to the original donors. That was promptly followed up with the real reason the government wanted to know where the money came from – on its own initiative, without a court order, the government would freeze the bank accounts of donors to the cause. That probably would have sent a shiver of disgust through most freedom-loving citizens, but their disgust had already been exhausted by the cheery declaration of Employment Minister Carla Qualtrough that any Canadian who lost his or her job because of a refusal to get vaccinated against COVID-19 would not be able to claim unemployment benefits, even though long-term workers had paid into the unemployment system their entire working lives.
Well, the experience of the past two years was not a total loss – it was a learning opportunity. Canadians, in what was once one of the most highly-regarded free countries of the world, learned that almost all of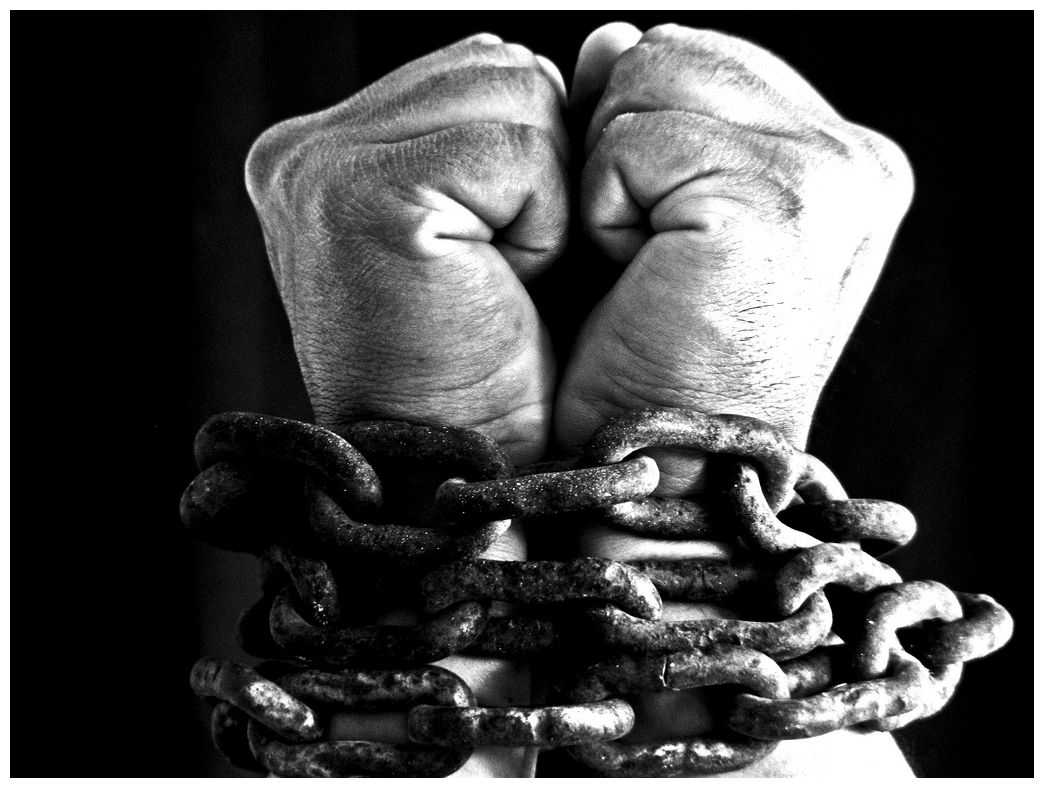 what they thought were their rights are actually privileges accorded by the legislative system, which can remove them if it deems that necessary. Your sole inalienable right as a Canadian is that a prison sentence cannot be imposed against you without a trial. Thus, although Trudeau claimed proudly that the Canadian population was about 90% vaccinated, that was achieved by creating legal mechanisms to force people to get a medical procedure against their will. Like in a dictatorship, if the analogy was not already abundantly clear.
Globally, it's all about surveillance, and more surveillance. Cameras follow you everywhere in public – to deter crime, of course. The government can tap your phone, demand to see a list of the books and other reading material you checked out of the library, thumb through your contact list on your 'smartphone'…and now it will be able to decide what you see and hear, subject to recommendations from the Board of Disinformation. If the US government is apprehensive about what someone abroad might be seeing and saying, it can order that laptop you bought online diverted to Santa's Workshop at the NSA, to have malware installed pre-delivery which will give US Intelligence agencies a backdoor in. Algorithms abound for government drones too busy hoovering up your private information to spend time on mundane things, like who might need a visit from the authorities because they could be neglecting their children.
"Critics say it gives a program powered by data mostly collected about poor people an outsized role in deciding families' fates, and they warn against local officials' growing reliance on artificial intelligence tools.
​​If the tool had acted on its own to screen in a comparable rate of calls, it would have recommended that two-thirds of Black children be investigated, compared with about half of all other children reported, according to another study published last month and co-authored by a researcher who has audited the county's algorithm."
And that's just on the human-rights front. At the same time, western countries are jostling one another in an arse-over-teakettle rush to sanction anything Russian. This, we are told by people who should know better, will crush the Russian economy with runaway inflation. That will soon fix them – wait and see.
And what will it avail you, if you die of the disease yourself?
Janet Yellen, United States Treasury Secretary, announced in March that although the Russian economy was already devastated by American sanctions, devastation might not be enough punishment and so the United States Government is going for Double Secret Devastation with even more sanctions.
"The Russian economy will be devastated as a consequence of what we've already done, but we … continue to consider further steps we can take," Yellen said during a Washington Post Live event.
Janet Yellen, United States Treasury Secretary, announced in April that the political response to the war in Ukraine, mostly through sanctions, had "already sent food and energy prices soaring and has raised concerns about an economic slowdown or even recession during a time of already rampant inflation around the world. In the United States, for example, inflation is at a level not seen in 40 years."
Not an anomaly. Canada's inflation is at a 31-year high. The United Kingdom, ditto. Germany, the powerhouse economy of the European Union? Inflation at a 40-year high. I'd love to keep the suspense going and poll country by country, but that would just be pure self-indulgence – suffice it to say inflation across the Eurozone is out of control, with France's economy grinding to an actual halt with a-big-goose-egg-percent growth, and the entire Eurozone at risk of slipping into contraction in the second quarter.
Suggesting a weaker period ahead as the conflict continues to push up the price of energy, hitting net importers of gas across the continent, separate figures for April showed eurozone inflation hit a record high of 7.5%.
Prices jumped by 0.6% in April alone. Energy was the biggest single factor, driving up costs with a 38% year-on-year increase as wholesale prices for oil and gas soared, amid fears over disruption to supplies across the continent as the war continues.
The figures come as the European Central Bank faces pressure to raise interest rates from the current historic low of -0.5% on its main deposit facility, with inflation more than three times its official 2% target rate.
A 38% year-over-year increase in energy costs. And it's only April. Sweet Jesus.
But it's all worth it, see, because the Russians have it worse. And when I say 'the Russians', of course I mean the Russian government. Not ordinary Russians, against whom sanctions are not targeted – obviously, because they do not use energy, and inflation rates do not affect them. Just hang in there a little longer, champs, and we'll dance on their graves. The government, I mean, the government. You'll see.
Remember when we used to worry about what kind of world we would leave behind for our children, because there were problems like pollution, and climate change and public morality and how far a dollar went compared to what it would buy when you were 10 years old?
That's right; those were the days.
"darkness falls upon Humanity
and faces become terrible
things
that wanted more than there
was.
all our days are marked with
unexpected
affronts – some
disastrous, others
less so
but the process is
wearing and
continuous.
attrition rules.
most give
way
leaving
empty spaces
where people should
be.
and now
as we ready to self-destruct
there is very little left to
kill
which makes the tragedy
less and more
much much
more."
Charles Bukowski, from "You Get So Alone at Times that it Just Makes Sense".