Sleepin' on the interstate, wo oh; gettin' wild, wild life;
Checkin' in, checkin' out, uh huh, I got a wild, wild life…
Talking Heads, from "Wild Life"
"People have only as much liberty as they have the intelligence to want and the courage to take."
Emma Goldman
I have recently added 'The Burning Platform' to the blogroll. I ran across it a couple of posts ago, while searching for a reference on something or other. It was a good piece, well-written, readable and well substantiated, and I went back a couple of times for more. The newest post, released yesterday, is a guest post from Straight Line Logic, which is another source that numbers me among its fans. Both often discuss economic news, and I am regularly amazed that I can find a subject I loathe so fascinating. Because at bottom, nearly all seminal events have an economic trigger, and the events we are currently experiencing are no exception. Wealth is power, and the ongoing campaign by the global political elite to recast the people's freedoms as privileges, to push their faces in the mud and make them love it, is all about state power.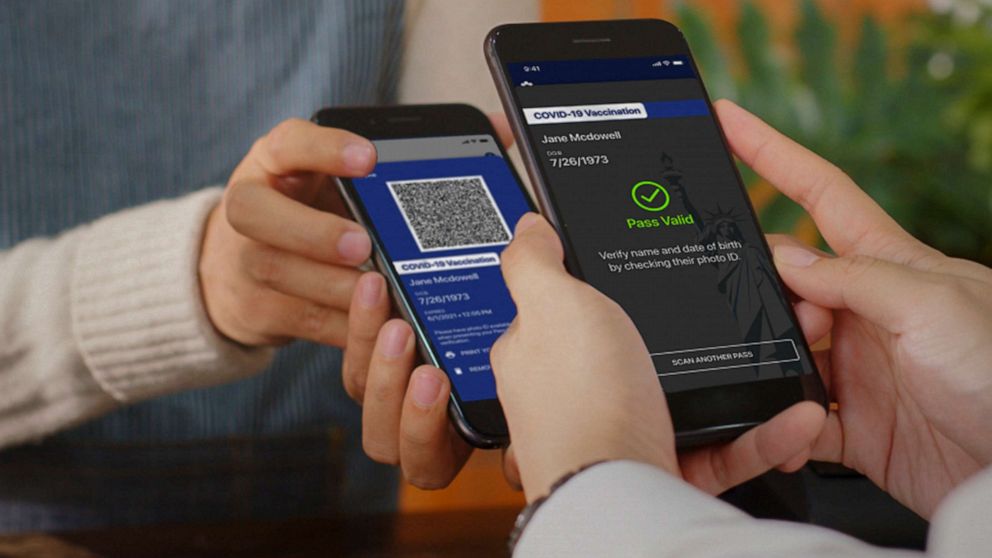 How many of us who took freedom for granted all our lives used to shake our heads in pity for the poor citizens of the Soviet Union, later the Russian Federation, and their absurd security-state freedom-crushing requirement for a domestic passport just to travel in their own country? My son, that ain't freedom, as the Newfoundlanders would say. And now we have exactly that, and according to the media in the gulag that used to be called Canada, the people are just as chuffed as pigs in shit with it all; can't think why we didn't have them before, and many hope they will persist long after COVID is just a memory. Well, all you proles who yearn to be told what to do and to obey, you're going to get your wish. Unless he is stopped, The Prime Minister Who Ruined Canada intends to implement a federal vaccine passport for all travel outside your own province as well as internationally, plus as many non-essential services as he and his kommando can think of in order to make life unlivable for those who will not submit. And British Columbia's Premier, John Horgan – if you believe the papers – is the most popular Premier in Canada. Anybody who thinks a federal government program like that is short-term, ad hoc or anything other than permanent after all that money has been allocated to make it national is as delusional as Craig D. Button.
But uneasy lies the head that wears the crown of state, they say, and all governments fear revolution; totalitarian governments more than any other.
Oh, I don't expect a revolution to sweep Canada – my former countrymen are passive to a fault, and are willing victims of the most successful propaganda campaign in history, which told them that they are the smart ones for unquestioningly accepting their duty to be vaccinated. The anti-vaxxers are the stupid ones, and moreover, it's all right to hate them. Canadians have been subjected to decades of wokeness before there was even a word for it, telling them you mustn't, mustn't hate anyone, hate only breeds more hate, it must be such a tremendous pressure-relief valve to be given a target and be told it is all right to hate them. If the editorial pages of Canadian newspapers are any standard of measure, the people are getting off on it like nothing since purple microdot. Common themes are that the vaccines are a lifeboat, see, and you anti-vaxxers should be thrown out of it. Anti-vaxxers should pay for their own healthcare out of their pocket, although most have paid into the public healthcare system all their working lives, which in my case has encompassed over 45 years. Anti-vaxxers should be made to pay an extra 5% on their taxes; that'd soon make them line up to get jabbed. And so on. Probably you can easily grasp how it looks to the unvaccinated to be told they have a duty of care to these foam-dribblers, to 'keep them safe'. Tell you what; why don't you fuck off, and when you get there, fuck off some more. Familiar arguments offered in those pages in support of vaccine mandates are that of course the government has the power to make you get vaccinated; didn't they do it in the 1920's, for smallpox? Smallpox had a case fatality rate (CFR) above 30%, meaning nearly a third of those who contracted it died of it. COVID has a CFR, in the general public, of 1.0%.
No; if there's going to be a revolution, the United States will have to lead the way. as it has in so many other things. And that's what I wanted to talk about today, riffing off The Burning Platform's latest piece, entitled "Pure Excrement, Part Two".
Like, I imagine, most of you, I had a hard time accepting that world governments are acting in unison to carry out a global agenda to crush free will – it just sounds too Twilight Zone. But if you suspend your disbelief, all the earmarks of a full-court press against liberty are there. Freedom of movement of the people is severely constrained and subject to an obedience test. The public must wear visible symbols of their submission to authority, long after vaccination should have made it safe to abandon the silly masks, which are and have always been useless at preventing the spread of an airborne viral infection. The reason offered to the public is that in that event, anti-vaxxers would get a free pass and be allowed to go unmasked along with honest folk, although theoretically even if they managed to infect a devout vaxxer, it would result in only mild symptoms or perhaps nothing. The people's freedom of assembly is restricted to public-health-approved events where all are completely vaccinated as well as masked, in case they might get the idea that freedom is coming back. And not just Canada is moving the goalposts all the time; my, no. The CDC has re-defined the entire concepts of 'vaccine', 'immunity' and 'vaccination' so that a vaccine does not necessarily confer immunity; it is enough if it merely helps your immune system. 'Herd immunity' is only achievable through vaccination, and the percentage of the population who must be fully 'vaccinated' keeps going up and up until it is plain the goal is 100%. In truth, herd immunity against a mutating airborne virus is not achievable. Your immune system will mobilize a defense when it recognizes something that is similar to what you had before, but sometimes you will get a bit sick nonetheless, like happens with the flu. I have had the flu probably three times in my life, one of those times being the only year I ever got the flu shot, because it was ordered by the Commanding Officer of the unit in which I served.
It is inescapable that Trudeau the Younger is backing an American pharmaceutical giant against his own countrymen who do not want to be vaccinated with an experimental concoction which has not completed clinical trials. FDA 'approval' does not mean a drug is safe, or effective, and modern FDA rules allow a drug to be approved based on a single trial, conducted by the developer. Canadians, generally speaking, are not stupid, or at least no more so than in most other countries – I would bet there are not a thousand people in the country who are capable of independent living and yet are incapable of understanding that a product is safe to take and necessary for their health if you can make a persuasive case for that. But there are millions of Canadians that are adamant that they do not want to be vaccinated with an mRNA experimental vaccine, and that is because the proponents of the vaccine cannot make a persuasive case.
A vaccine developed against the swine flu was stopped in the United States after less than a hundred deaths. But the President at the time, Gerald Ford, had announced the intention to vaccinate every living American in the continental United States. Yet COVID vaccine proponents insist the vaccines are 'effective and safe' after the early-September data from the Vaccine Adverse Events Reporting System (VAERS) announced a cumulative death toll of nearly 16,000 Americans.
Which brings me to another 'advance' in the official control of whatever the government decides is 'disinformation' – 'fact-checkers'. Fact-checkers are employed by government agencies to shoot down any information which might alarm the public if it were perceived to be true, despite that information having originated from a government website or with a board-certified medical professional who has the same credentials as another who parrots the government line that the best path out of the pandemic is universal vaccination. Here's a couple of examples; first, to the allegation that there were very few deaths attributed to the swine flu event. 'Fact-checkers' intone that there is 'no evidence' to support there having been 32 confirmed deaths, as if the number being off by 3 or 4 means it is all a lot of baloney. Besides, they point out, the swine flu never reached epidemic proportions. Which is what you always wait for before issuing a vaccine, if you get my drift. Basically if the 'fact checkers' cannot find 'definitive confirmation' of every detail in your allegation, you are full of it and a conspiracy theorist into the bargain. But you would probably be surprised to learn how many people who, when told some new allegation, go straight to the fact-checkers to see what they have to say about it. Most current COVID policy is based on 'modeling', which is most certainly not science and can be tweaked to get you pretty much any result you want, but that is perfectly okay with the fact-checkers.
In spite of the VAERS database being plainly entitled the VACCINE ADVERSE EVENTS database, and not the Vaccine Adverse Events Plus Those Who Died After Being Run Over By The Gardner's Wheelbarrow Plus Those Who Electrocuted Themselves With Their Television Database, the fact-checkers persist that there is no conclusive evidence that these people died as a direct result of having received a vaccine.
Anyway, back to what's going on south of the border. Those people are getting mad. And as I postulated a long time ago, when the craziness started to spin up – although, as I said, I never thought it would really come to this – they are beginning to talk semi-seriously about a parallel society in which the present government has no part to play. By most definitions, if it comes to violence, civil war. Listen;
"There's talk of secession in the air, which of course the oligarchy dismisses. There may come a day when they wish they'd listened and allowed it to happen peacefully. There's an irreconcilable division in this country between those of us who want to be left alone and the totalitarians we despise. Those who make a peaceful split impossible make a violent split inevitable.
Our side will be the betting favorite. Their side's military hasn't won a war since World War II, its most recent defeat to 80,000 goat herders after twenty years of war. It's stocked with popinjays like General Mark Milley, commanding woke, intersectional troops from which the unvaccinated and politically incorrect have been culled (among them some pretty good troops). Those that remain might not be too eager to shoot family, friends, fellow Americans, and former comrades who switch to our side. And if the oligarchy is counting on police as a second line of defense—the police they've been demonizing, defunding, and firing for refusing the shots—they're perhaps not as bright as reckoned."
That'd be JFK in there, paraphrased: "Those who make peaceful revolution impossible make violent revolution inevitable". And while you might think at first blush that the elite side has all the cards, like the world's biggest military, police forces armed to the teeth…does it, really?
Are you familiar with the term, "the Let's Go Brandon" cohort? This devolved from a live-TV interview by NBC reporter Kelli Stavast with racecar driver Brandon Brown at Talladega. In the background, the crowd began to chant "Fuck Joe Biden". Stunned by the reality of this going out over live TV, Stavast claimed they were actually chanting "Let's go, Brandon". Moving along…
"Within the Let's Go Brandon cohort there might be veterans who learned a thing or two about counterinsurgency warfare, having fought the same in Afghanistan, Iraq, and Syria. There might be experts in computers, communications, drones, robots, surveillance gizmos, artificial intelligence, and all the other whiz-bang technology the oligarchy is counting on to keep us in our place. There might be a few who know something about larceny and strategic destruction, particular larceny and strategic destruction of the government's not always well-secured technology and gizmos. If the goat herders can do it, so can we."
If the goat herders can do it, so can we. And there it is. I would be remiss if I failed to point out that insurrectionists in western democracies also would enjoy access to a logistics chain the like of which goat herders could only dream about. Timothy McVeigh and some of his buddies made a bomb with fertilizer and diesel that erased half a large building as if it had never been. That should not be construed as approval of McVeigh's actions or ideology, which it most certainly is not – I'm merely pointing out that locking the gates to the Army base would be quite a long way from denying insurrectionists the tools to do tremendous damage. And what of the rules of engagement, when operating in your own country against a domestic insurrection? Even if you're a soldier backing the government elites, you can't just shoot anyone you see and then drop a used rifle beside his body like you could in Iraq or Afghanistan. The insurrectionists, on the other hand, know exactly who their targets are – they're even wearing a uniform. And everybody has a gun. Or a couple.
We went past far enough a good while back. But there might still be time to head off the next massive human conflict. However, it is pretty clear that vaccine passports are over the line. If western governments press on with this initiative – and I should say here that there is every indication they will – the atmosphere is going to get very tense, and there are going to be a substantial number of people who refuse to comply; how can you make veterans of America's wars overseas submit to show-me-your-papers-comrade in their own country, where the standard of living has been in a steady decline, but by God, it was still free? Some high-school-age zithead in Carlos Murphy's Mexican-Irish Restaurant wanting to see your QR Code and government ID before you're allowed to spend your own money to buy a plate of enchiladas in the restaurant where he works? It would not take too much of an incident to set the match to paper. And if it starts in America, it will spread.
Ari Fleischer was right when he said "People need to watch what they say, watch what they do". But he was more than a decade early, and didn't realize he was talking about the government.