Yakiv Smolii wants to tell you all a story. According to Mr. Smolii, the governor of the Bank of Ukraine, Ukraine is about to make yet another move which will draw it closer to the EU – liberalization of its foreign-exchange controls.
This, Mr. Smolii tells us, will "make Ukraine a much more investor-friendly place and will help the country take its rightful spot amongst the major European and global economies". Ukraine, he goes on to say, has come a long way since the Glorious Maidan, what the western media sometimes likes to tout as the Revolution of Dignity.
I guess the spot it is currently in is less than its 'rightful' ranking – although I'm not quite sure what he means by that, except that Ukraine's political leaders frequently allude to its 'right' to be better than it is – which is 50 out of 190 on the GDP-adjusted-for-purchasing-power ranking, which I am told is the fairest way to rate national economies. That's according to the IMF, but it occupies similar if not identical rankings according to the World Bank and the CIA World Factbook. Interestingly, although not particularly germane to the present discussion, Russia is the sixth-largest economy in that ranking, breathing down Germany's neck, while the USA has fallen to third, behind China and the European Union. There is still an enormous difference between the USA's economy and that of Russia, but I hope you will raise an eyebrow next time you hear some smug western pundit proclaim that the Russian economy is smaller than that of Los Angeles or Peru or whatever. Bear in mind that the country is moving up the ranks despite being the target of international sanctions which seek to wreck its economy, led by the United States.
Anyway, back to Ukraine. Mr. Smolii tells us that for the last four years or so, his team has worked hard to stabilize the macroeconomic situation and create a solid foundation for economic growth in Ukraine and prosperity for all who live and work there. And he appears to believe they have succeeded; in his estimation, the banking system is in better shape than it ever has been in the history of independent Ukraine, thanks to the clean-up and reforms implemented since 2014. Ukraine stands ready to welcome foreign investors, and is a great place to put your money if you like to make money with it.
Is that true? What do you think?
Is a country whose agrarian economy is the largest single contributor to state coffers at 12%, and for which a rise of $700 million in revenues is a record-breaking surge, likely to dominate the tech sector? Manufacturing? Bear in mind, as the article mentions, that Ukraine has lost its traditional markets and must diversify and find new ones, while agriculture is traditionally not a high-profit sector unless much of it is concentrated in the hands of a few giant companies, as is the case in the United States. And while production increases might sound like they would translate to higher profits for investors, they are unlikely to mean very much because the increased revenue would be swallowed by currency devaluation. You can buy low, but you can't buy low and sell high. That only happens when things are looking up, and while you can certainly fool some of the people some of the time…
Ukraine's per-capita GDP adjusted for purchasing power has risen since it flatlined in 2015, but it still has a long way to go to reach pre-revolutionary levels. GDP share from manufacturing has likewise risen slowly since 2015, but is well below pre-Maidan levels and worth less because of currency devaluation. A boom in construction originates with Ukrainians putting their shrinking money into property, in despair that the economy is going to turn around any time soon and allow them to recoup their losses.
Analysts calculate that it would take 13.7 years to return the investment from renting an economy class flat bought for $20,000 and 16 years from renting a business class flat. The average annual return on investment from property resale is estimated 9.4 percent.
You would think that utilities would be a solid investment, considering Ukraine's bagmen in the IMF have imposed regular utility-price increases which have seen citizens pay about 200% more for gas than they did before the liberation of Maidan. So I'm at a loss to explain why the share of the state revenues collected from utilities has fallen off a cliff since the last quarter of 2011. Either Ukrainians are learning to do without utilities, or middlemen are stealing the profits before they make it into the budget, but there is no escaping that the expected revenue increases are either not happening – are plummeting, in fact – or are being diverted.
Let's assume, for the sake of argument, that Mr. Stolii is sincere, and honestly believes Ukraine has jumped through all the necessary IMF reform hoops and is ready to be a prime destination for Foreign Direct Investment (FDI). It's hard to imagine he could have risen to preside over the state banking industry without having a schmick about economics, but stranger things have happened. I remember once the President of the United States made the Commissioner of the International Arabian Horse Breeders Association  Director of the Federal Emergency Management Agency. I also seem to recall it didn't turn out too well. But we mustn't be judgy.
If Mr. Stolii thinks Ukraine has made tons of reforms and has an accountable economy which would reward investors' trust, he has forgotten about the oligarchs. A handful of very wealthy men and women – at least one woman, anyway, coincidentally the one who the polls tell us has the best chance of knocking Petro Poroshenko out of the catbird seat on the occasion of the next election – control what is very conservatively estimated as 64 percent of Ukraine's companies. TV channels owned by Ihor Kolomoyskyi, Dmytro Firtash, Viktor Pinchuk, and Rinat Akhmetov comprise almost 80 percent of the television market. Doubtless out of sensitivity to the Ukrainian President's feelings, the author does not mention that he controls the rest.
Foreign capital feeds just 12 percent of the ownership structure of Ukrainian companies. And it is instructive to note that even Carnegie Europe pegs the rise of the Ukrainian oligarchs to the late 1990's, after Ukraine declared its independence. So don't bother with that guff about it being a neo-Soviet hangover.
Interestingly, of the four oligarchs Carnegie Europe is willing to name above, only Firtash has attracted the disapproval of the United States. Washington seems to regard Kolomoisky as a colourful cut-up, although immediately post-Maidan he set up his own private army of ideological militiamen – in direct and unambiguous defiance of the Ukrainian constitution – paid out of his own fortune, and used his goon squad to conduct pre-emptive raids on rival businessmen. Pinchuk is a regularly-featured guest columnist in western media, arguing for western policies he feels would be most effective to save Ukraine from collapse. A collapse which would directly affect his fortunes, one assumes, since he is one of the country's four richest men. Nonetheless, the same article acknowledges that corruption in Ukraine remains at least as much of a problem as it was before the Glorious Revolution, if not more. Articles extolling the marvelous reforms completed by Ukraine – often written by Ukrainian political figures – compete for space with those excoriating the opposite; it is western coddling and accommodation of the 'progressive oligarch' (more often referred to as a 'tycoon' or 'entrepreneur', because the west doesn't like to call its allies 'oligarchs') who is the current Ukrainian president that is killing any chance for the country to make any more than illusory progress.
Ssshhhh!!! The west is about to sleepwalk into another of its foreign-policy fiascoes, led and pushed by the usual small coterie of ideological soldiers in the Republic of Happy Gumdrop Land – where the sun shines all day and all night, there actually is a free lunch, and Ukraine has made dozens of course-changing reforms which have positioned it on the cutting edge of free-market paradise.
In actual fact the scenario bears a much greater resemblance to the tales of Uncle Remus, featuring Br'er Fox in the role of western ideology, and Ukraine as the tar-baby to whom all his un-bespoke money sticks.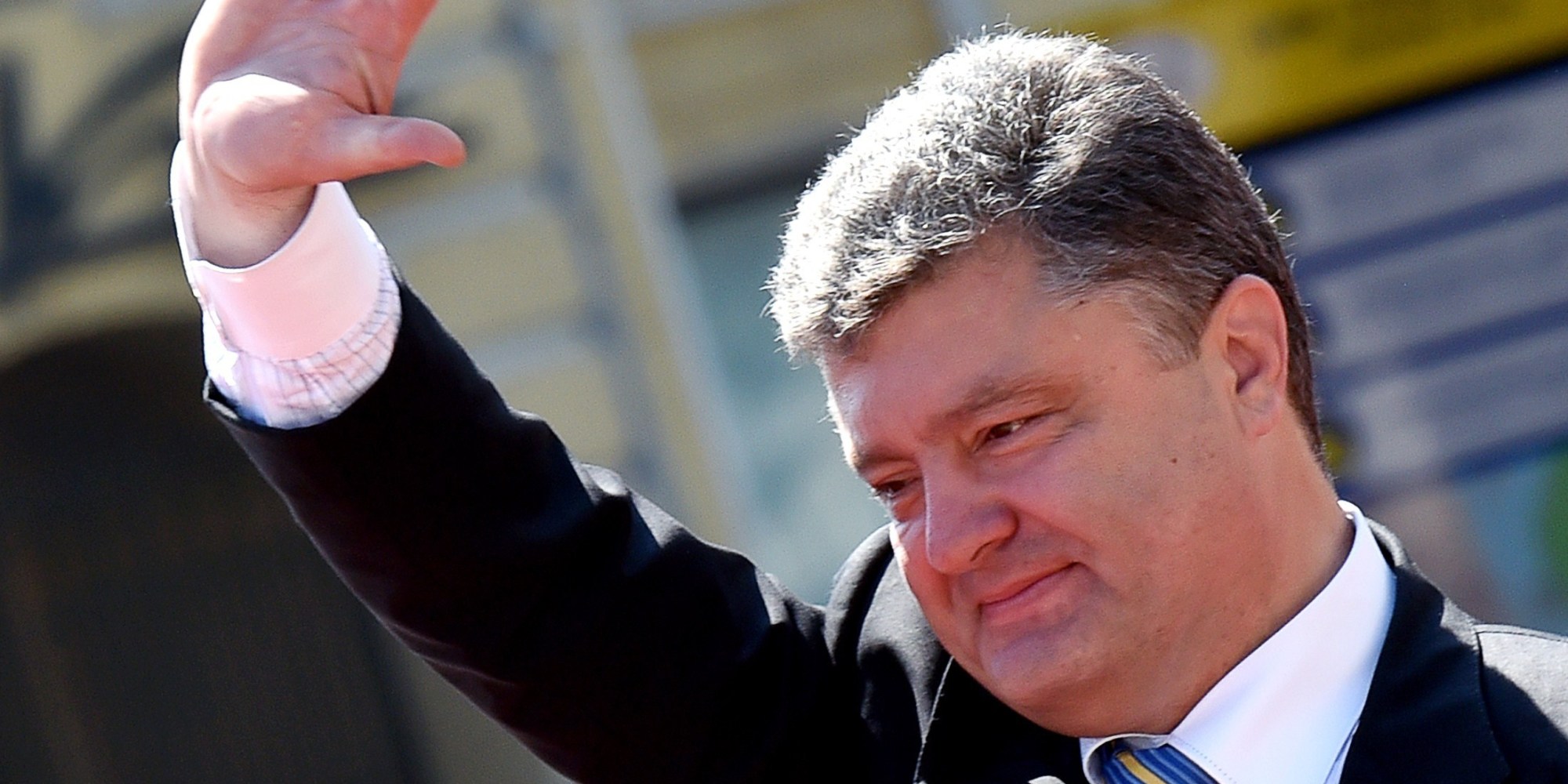 Damn the reality, Sir; full speed ahead. Don't forget your shirt, or you'll have nothing to lose.